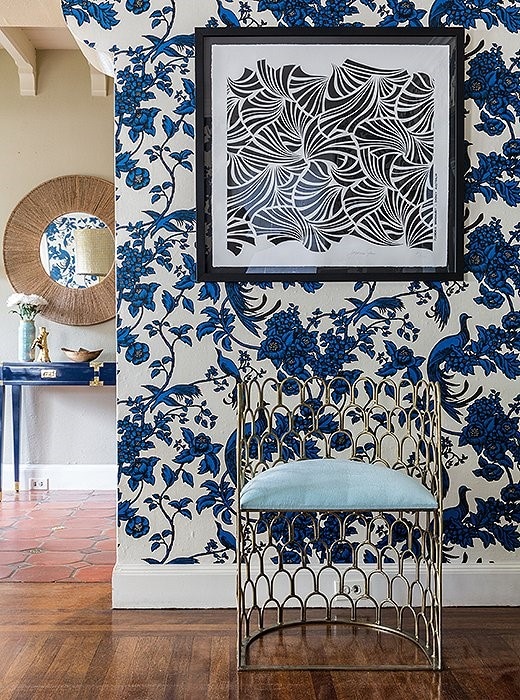 Luxurious Foyer Decoration Ideas for Your Elegant Home
Luxurious Foyer Decoration Ideas for Your Elegant Home
Notably, a foyer is the space that gives your guests the first impression of your house, not to mention, your interior design style. Yet, it is also so easy to bungle this space and its value often gets lost in the piles of umbrellas, coats and scarves and in the end, the foyer is left completely messed up. And to nail a good first impression with foyer, it is vital to incorporate premium decorative accents that can set up stylish tone and also elegant vibes. Scroll on through the following tips to make a stunning foyer that is enough to create wow factor the moment one walks into the entry way.
Melange of classic & modern style
An eye-catching modern art work can turn any overlooked corner into memorable designing moment. A metal frame chair rightly placed just off the foyer surely pops up against classic floral wall covering. You just love how its frisky scallop shape echoes an abstract art print above- another instance of splendid contemporary touch!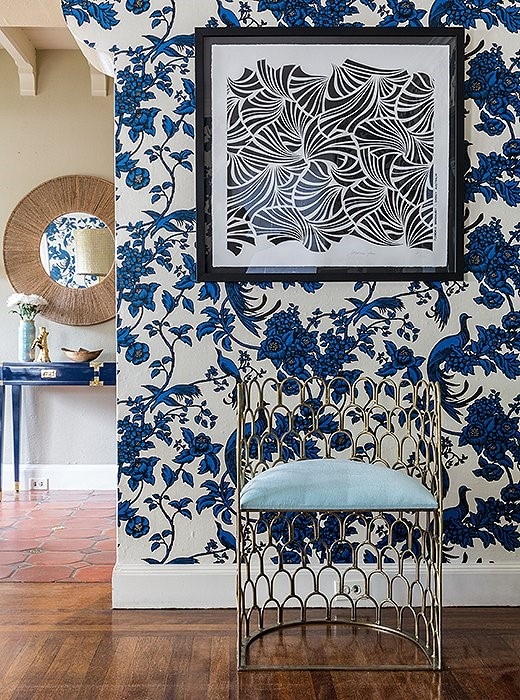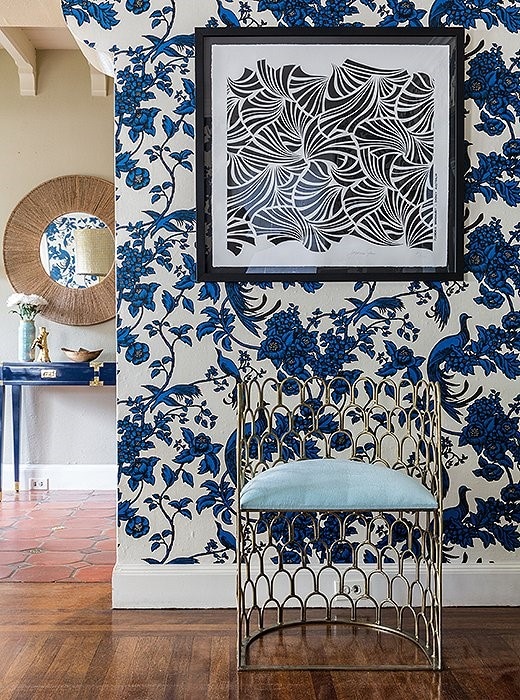 Pep up for classic entry way
A stylishly decorated foyer can make best impact, thanks to king-size ceiling medallion and diamond-patterned floor. A striking French Art Deco console, a vintage table, and a custom settee are perfect to warm up this space. Beautiful textiles, an outstanding chandelier and delicate archways also are just some of features that may give foyer a stylish finish. Also staircase bordered by detailed wrought-iron balustrade may add to grand effect of the chandelier and molded ceiling in the majestic foyer.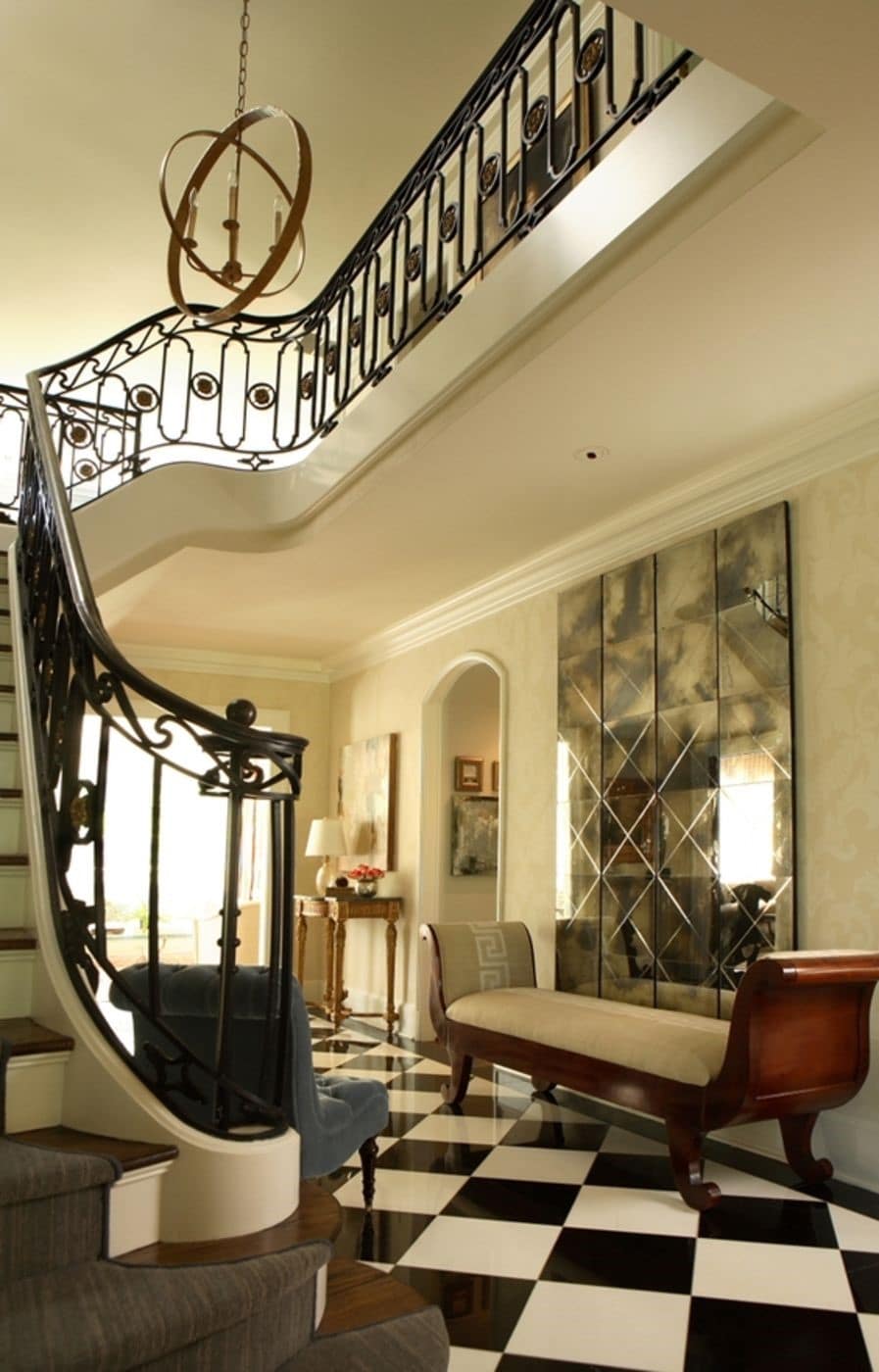 Style up with minimalist approach
Clearly, a foyer serves a utilitarian purpose as the dedicated place to take off shoes and outerwear. A minimalistic approach may emphasize beauty of a well-designed bench that may be all you need to define a foyer. Matching scones offer light whenever required and also a basket can serve as storage for diverse items. If you like minimalistic aesthetic, then this option is right up the alley. All you need is to use constant color palate that connects bench to light fixtures and also rug to unify a space. For extra storage, consider placing short and rectangular baskets below the bench.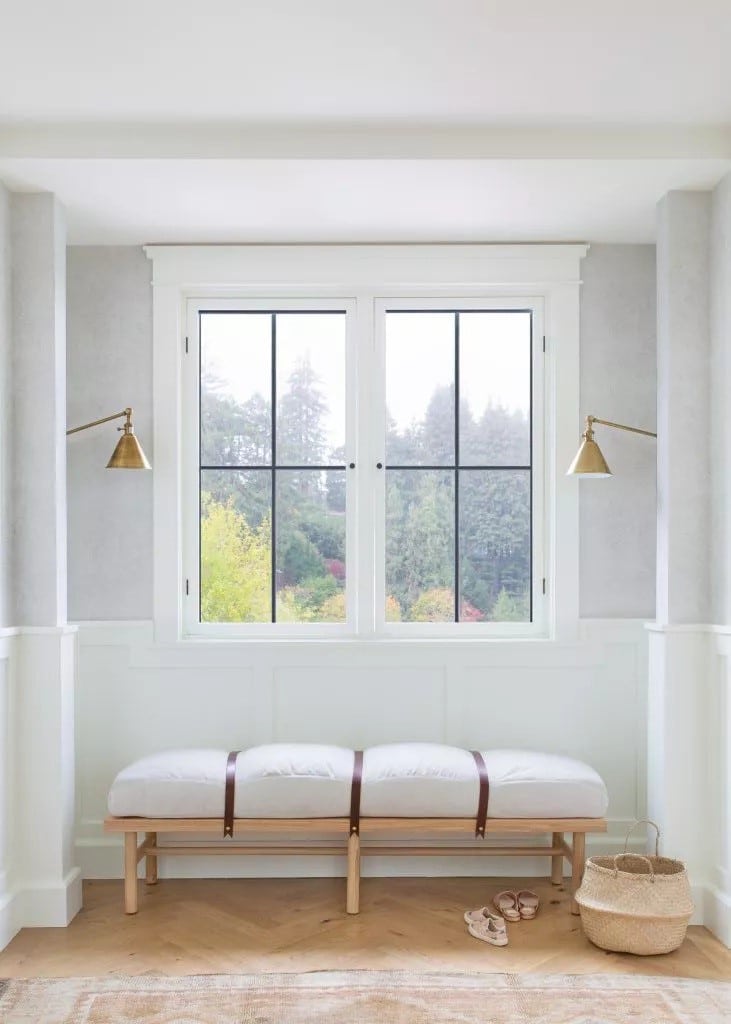 Go gaga with contemporary foyer décor
Can you make any guess which element in the foyer that appeals to you the most? Yes, it's the foyer with a leather bench accented with patterned pillows beneath the arched wall with a potted plant. It is lighted by chic pendant chandelier that hung from the tray ceiling opposite the skylight. This is not just a perfect spot for photo shoot but it is also best for creating dramatic ambiance in welcoming your guests inside the house.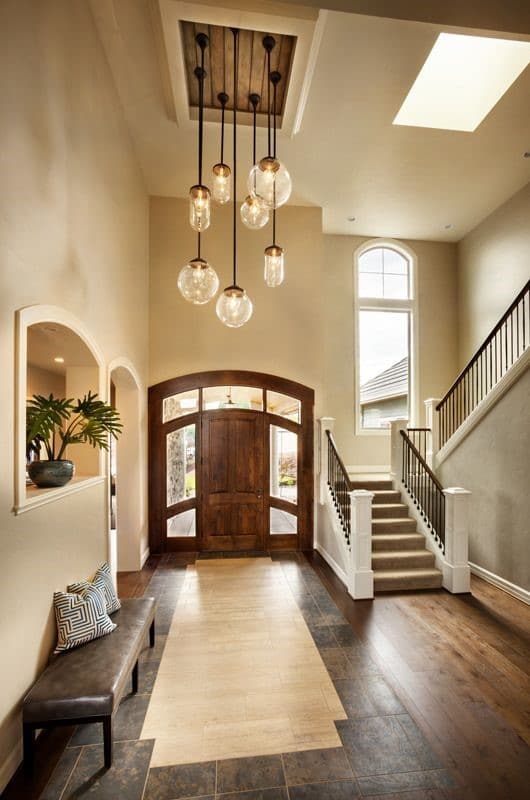 Make a statement with luxurious decorative accents in foyer
Now here is the fun part: styling! Decorative accents such as colorful vases, sculptures, and vintage accessories may add flair to the foyer and give your guests a sense of your style. Create a larger than life space and deck it up with decorative rug, embellished entrance table, gorgeous verdigris lantern and fancy wall paintings. Adorn foyer in elan and turn it into a place that reflects your stylish living.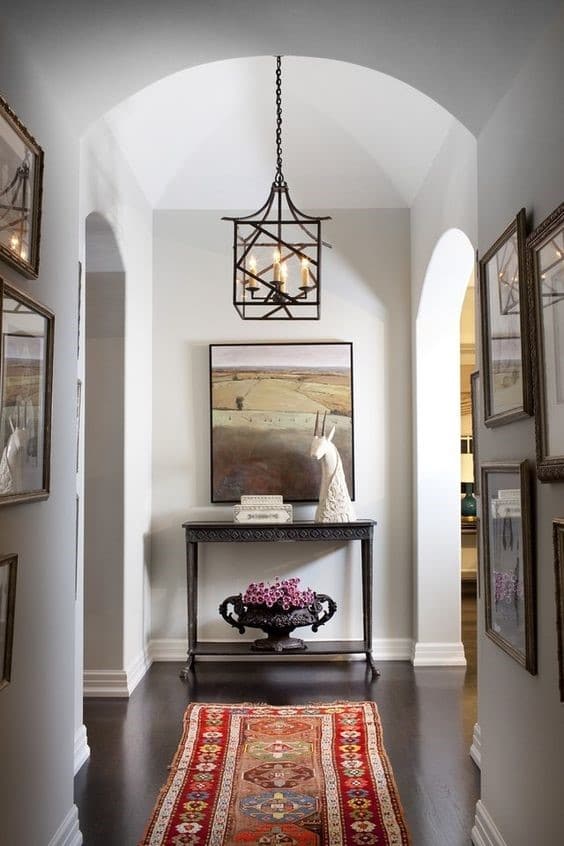 Go gaga with bohemian foyer decor
For a bohemian feel, go for wooden bench, a leather bag for storage, a framed window-like mirror, a rug and also a wicker hanging chair in the entryway. If you prefer neutrals, use light-colors and for earthy shades, you may incorporate amber, brown, and so on – well, you know better what shades you like! A gallery wall with your pictures or some decorative baskets on the wall will finish off the space. Here, your boho entry is all set up!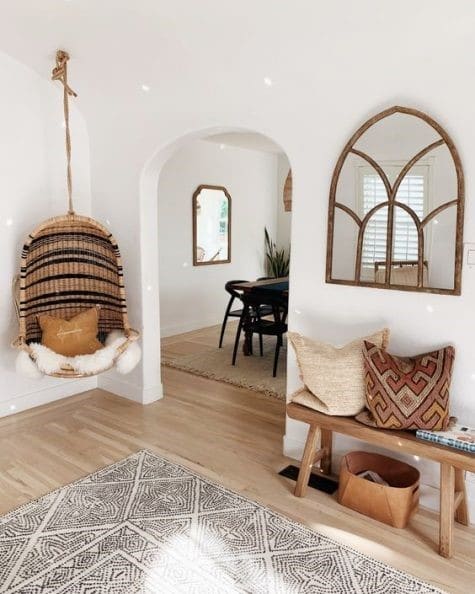 Want to create grand entrance of your house with stylish foyer decor?  Hire one of the luxury design companies in Dubai to spice up foyer with one of a kind interior design.