Pretty Christmas Décor Ideas for Your Living Room to make it the Coziest Room in House
Pretty Christmas Décor Ideas for Your Living Room to make it the Coziest Room in House
As the air turns frosty and the radio starts playing 'Jingle Bell Rock', you are rightly caught into that festival entertaining bug.  Well, with Christmas almost knocking at the door, it is the time when you welcome glitters, twinkle lights and plaid in house with open arms. Just like kitchen, your living room is heart of your house especially during the holiday season. It is the place where you gather up with loved ones, enjoy quality time by fireplace and also keep yourself warm during winter season. This year, make the living room more inviting with best Christmas décor that embraces spirit of your holidays. From Christmas tree, fireplace mantel to stunning throw pillows, the following innovative Yuletide interior decor ideas may inspire you to deck up the living room in style.
Fake the mantel!
Who claims you need actual mantel to deck up your space? Rather, place any garland where the mantel would be using command hooks. Then light up fireplace below with sparkling lanterns filled with bright twinkle lights. Once Santa Clause does his yearly duties, then he may let his beard or hair down! Let everyone see him in diverse colors- red, white and wild along with cute, mantel-style display!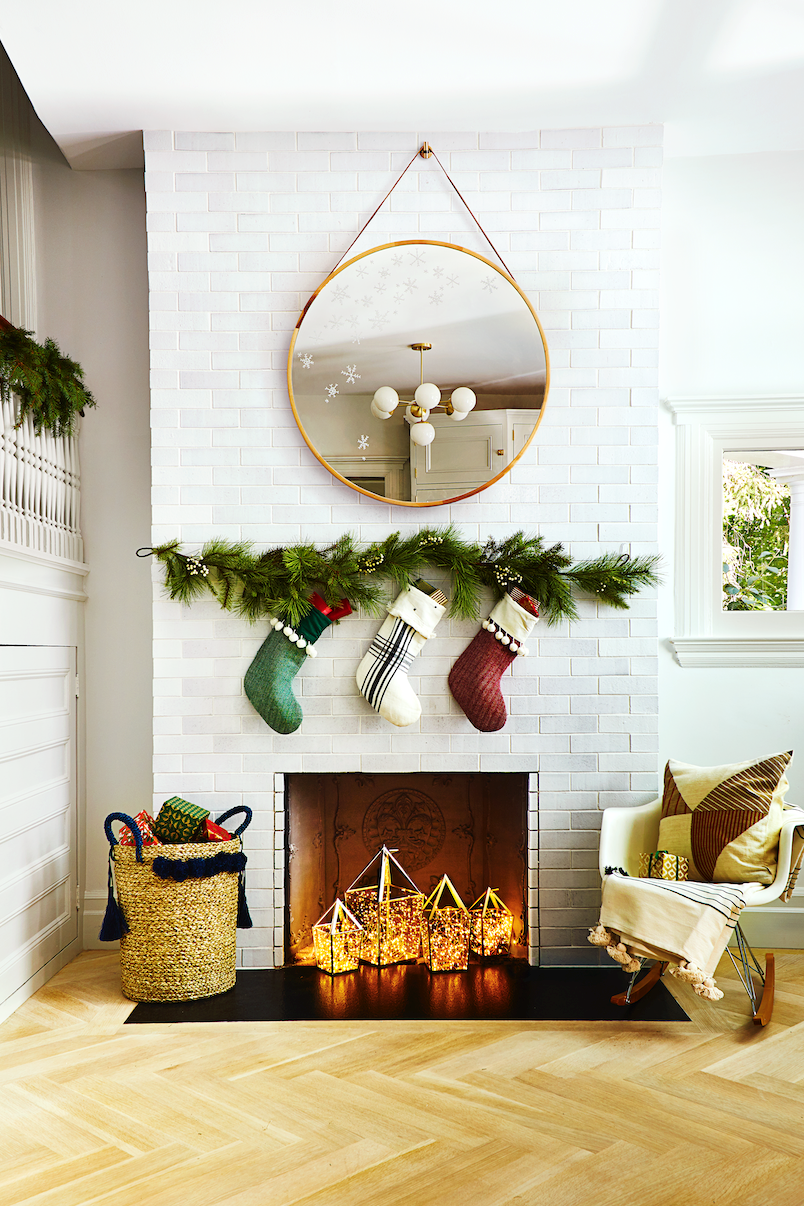 Add to the rustic flair
Your cozy living room hardly sacrifices its rustic charm, thanks to the mixture of décor that rightly sticks to classic style. A Christmas tree dotted with striking string lights, the mantel decorated with garland of lush needle pine and also berry red flower arrangement tie up the whole look. Add up to cozy accents to space with throw pillows and plaid stockings. Just don't forget to include some of your favorite accessories like the ice-skate stockings, Santa pillow and so on.  Infuse more charm to your living room with a clock and also glass hurricane.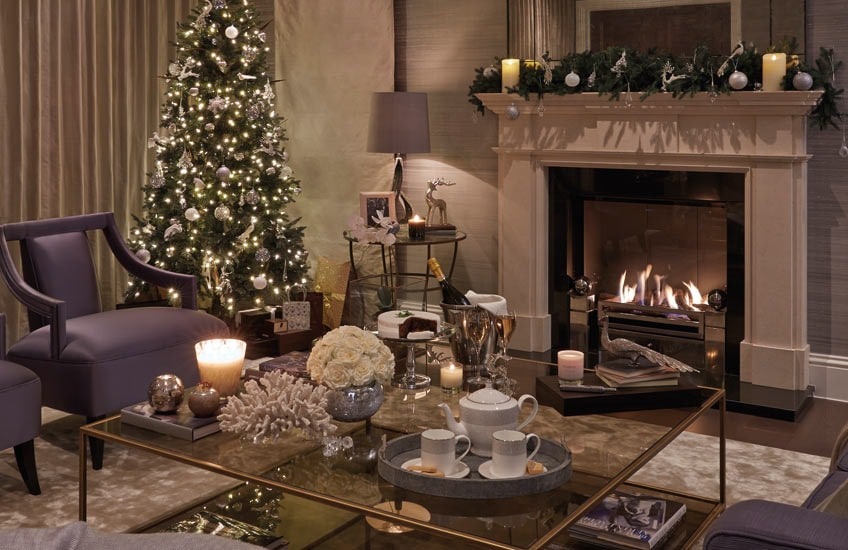 Hang the Starry Sky
Make an exclusive three-dimensional gallery wall just by hanging an assortment of metal, paper and also wood stars in various designs along the window frame with twine. Do you have too many gifts in the cabinet? It's time for you to get a bit more creative with the wall. Make the shelf of your living room complete with wrapping paper and also with white, black as well as silver touches. Hanging wreaths on window and also collection of candles on coffee table seems to be subtle touches but definitely make your room feel just like Christmas.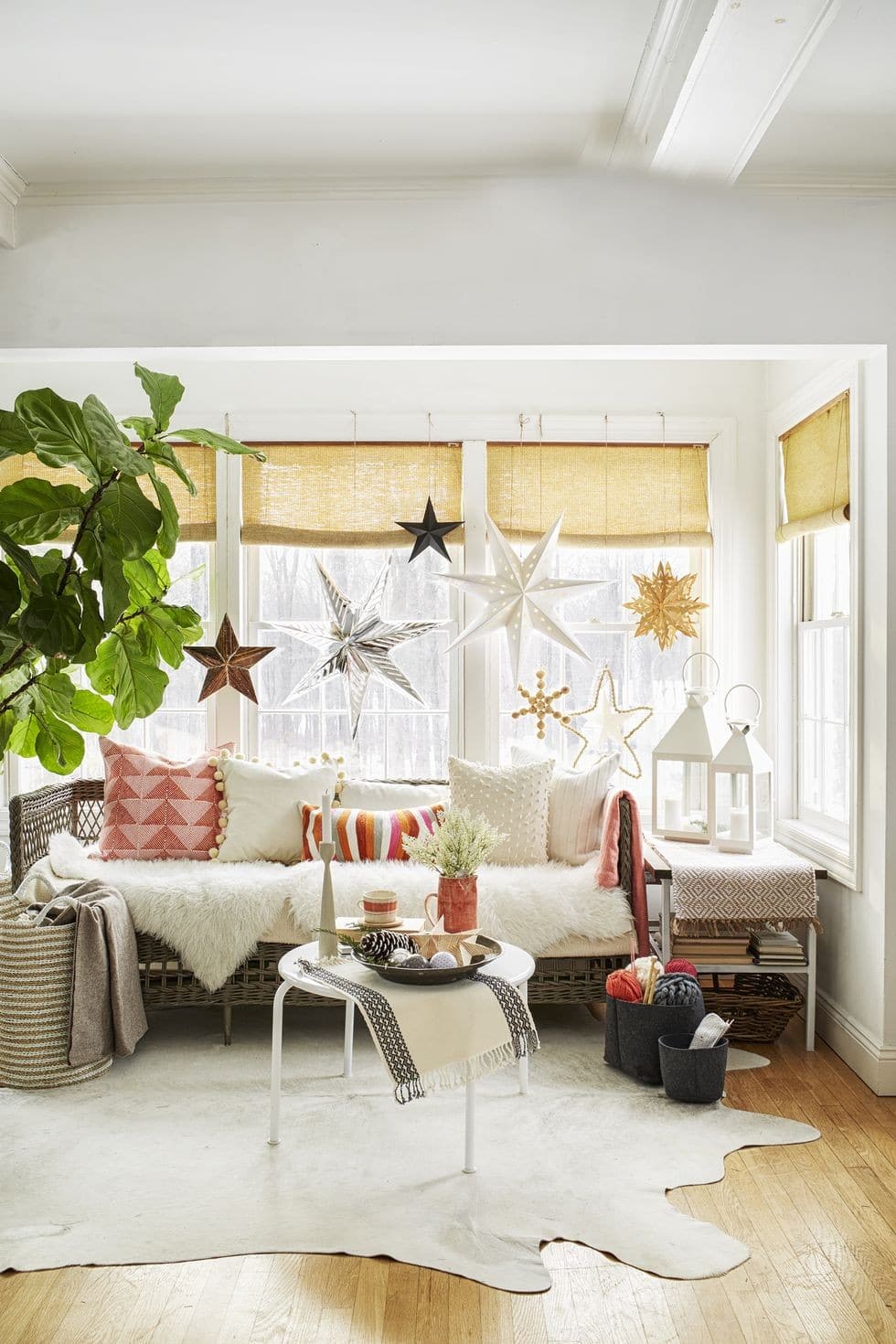 Get your personal touch!
You may take one step away from traditional colors and yet feel festive. Why should always green get glory this Christmas? Use exclusive aqua décor-trees, pillows, garlands and frames- for slight variation on standard. Surely, aqua goes well with red. Yes, turquoise and purple also can be your festive colors. The colorful trees, personalized stocking and idea of decorating with best wrapping paper add up to a living space that looks seasonable and also original.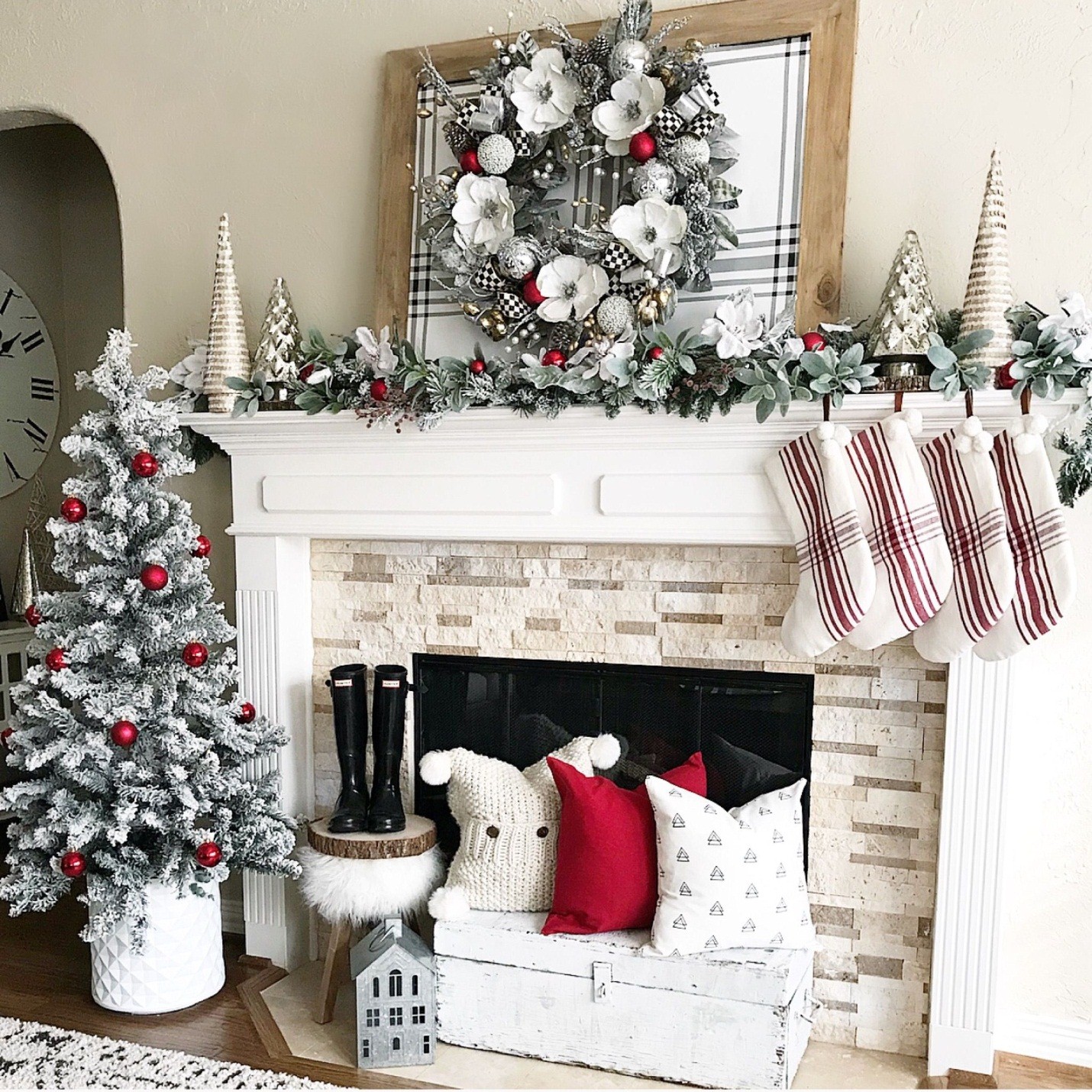 Go artsy!
The Christmas festival also may be a good time to show your artistic flair. Make your statement with 'Merry and Bright' sign in the living room- all created using foam core boards or a bouquet of common items. At times, all it takes up is a single piece of word art to tie together your festive décor and also makes the room look complete.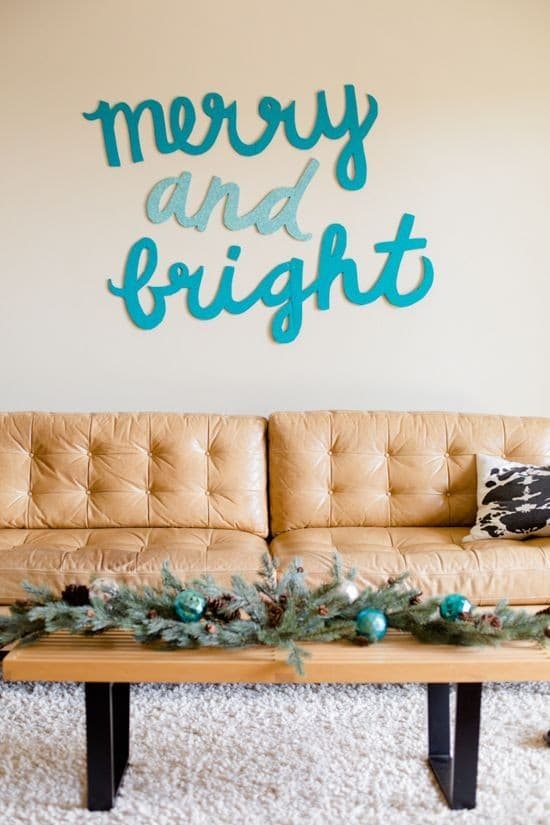 Add vintage furniture
The holidays are your best excuse to make use of your antique furniture that has been well-tucked away in your garret. A vintage rocking chair surely reminds you of nights you stayed up listening to Christmas stories rightly cozied up by fire with a cup of hot coffee.   In your living room, a sled can be an incredible vintage find and also a burlap sack filled up with X-Mas tree clippings definitely add an extra style quotient to your Christmas décor.