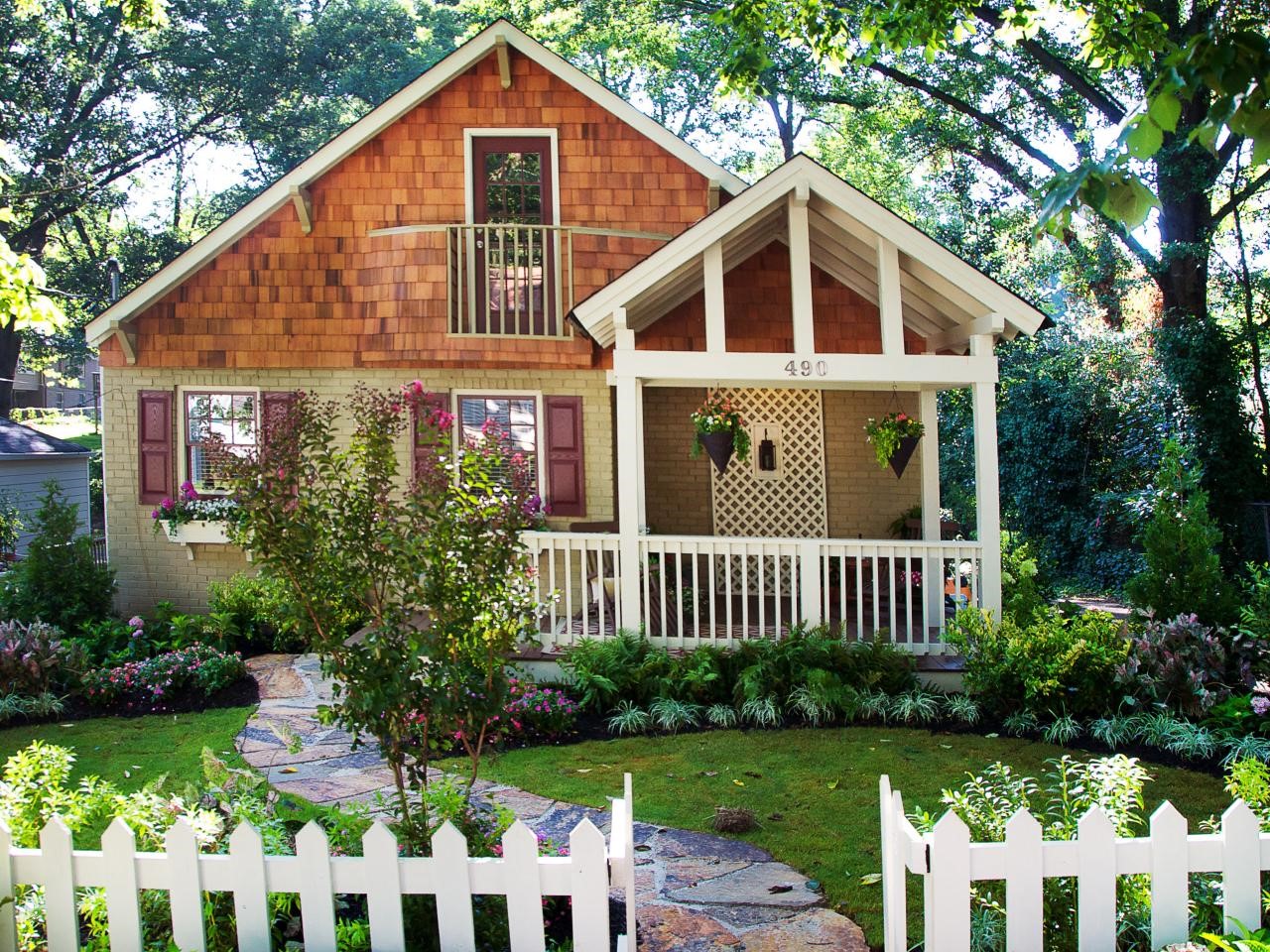 Make your Front Yard Look Lush with stunning landscape designing
Wish to make a statement with a front yard? Truly, a manicured yard can do the trick. A front yard is your home's calling card and for a lasting impression, you may also add a pool, pergola or cabana besides plants and other landscape features – whatsoever that you have in your mind and would cater to your space!
Eye-catching landscape design is your key to create a true outdoor oasis thereby transforming the natural terrain of the land and also your house completely. Scroll down and also observe how a lush frond yard landscape designing is done.
Fairy-Tale Effect
A fanciful design, a well-trimmed lawn and white-colored picket fence seems to be straight out from a kid's book. The open gate invites you to the idyllic home and the winding stone pathway ahead leads you through the front yard, thereby helping you to absorb in the beauty of swanky trees all around.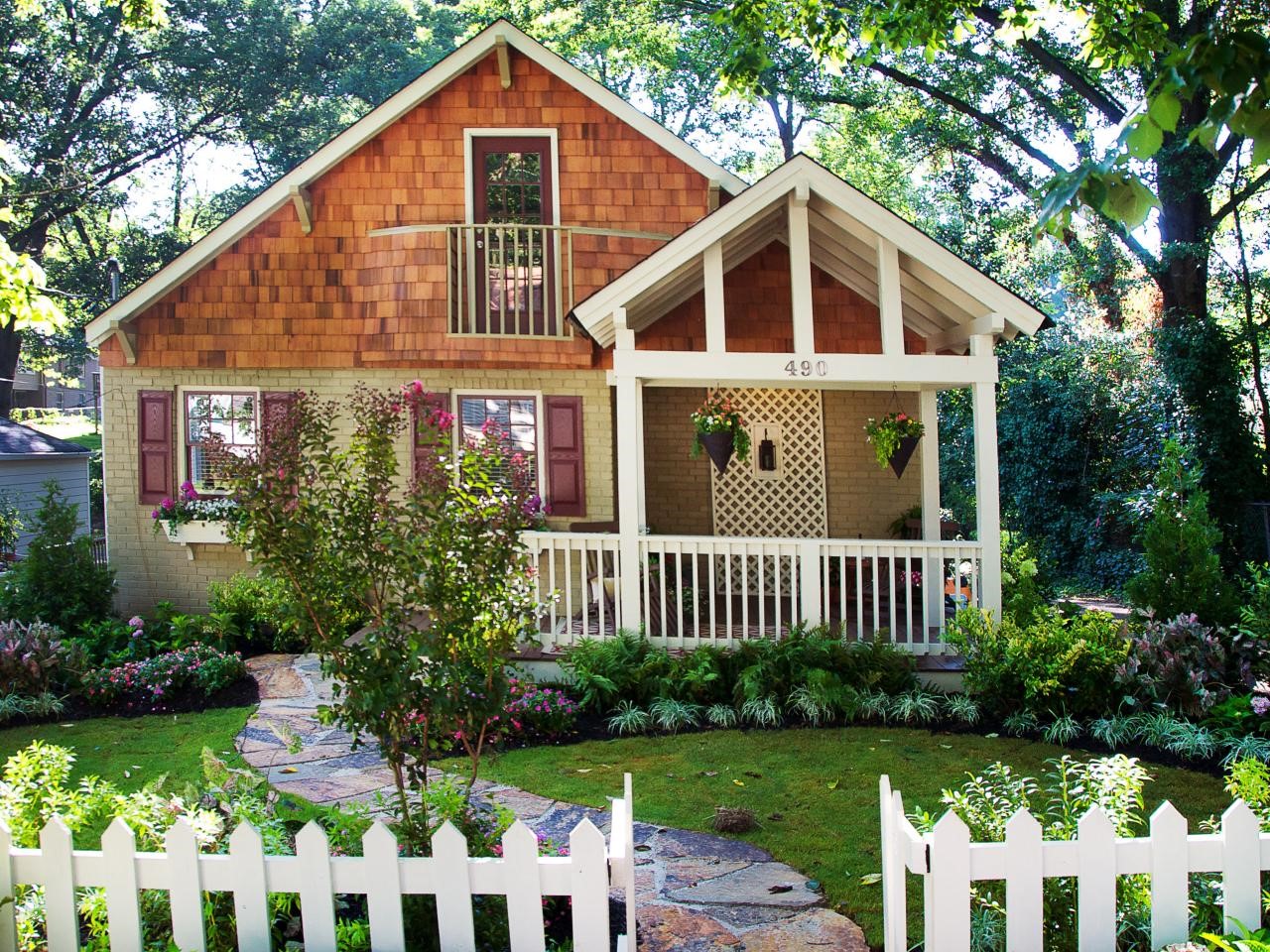 Trail to Heaven
The stunning flagstone pathway rightly interacts with decomposed paths that meander along the colorful planting beds and leads you to the cozy and private sitting spot right inside the house. Some trees add glam to it so do outdoor lighting arrangements and echo tones of a rustic locale.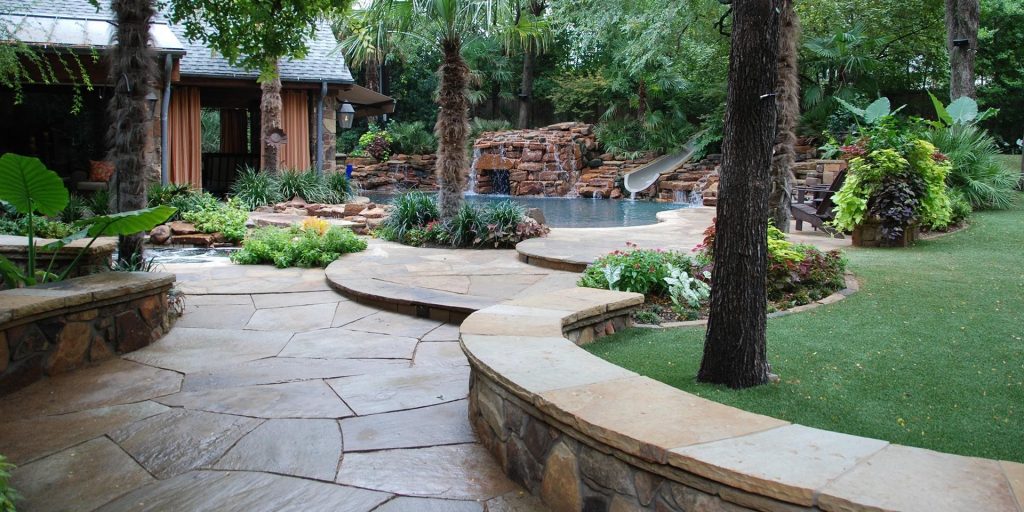 Elevated Charm
The cascading layers of bright flowers as well as green shrubbery may flow from the front portion of your quaint and suburban house. As the visitors stroll up to the stairs, mesmerize them with each new level that is lush as well as inviting. Relish the charm of residing in your modern home and place sparkling stones for wall fencing and see how they worked well on the ground as well as planters.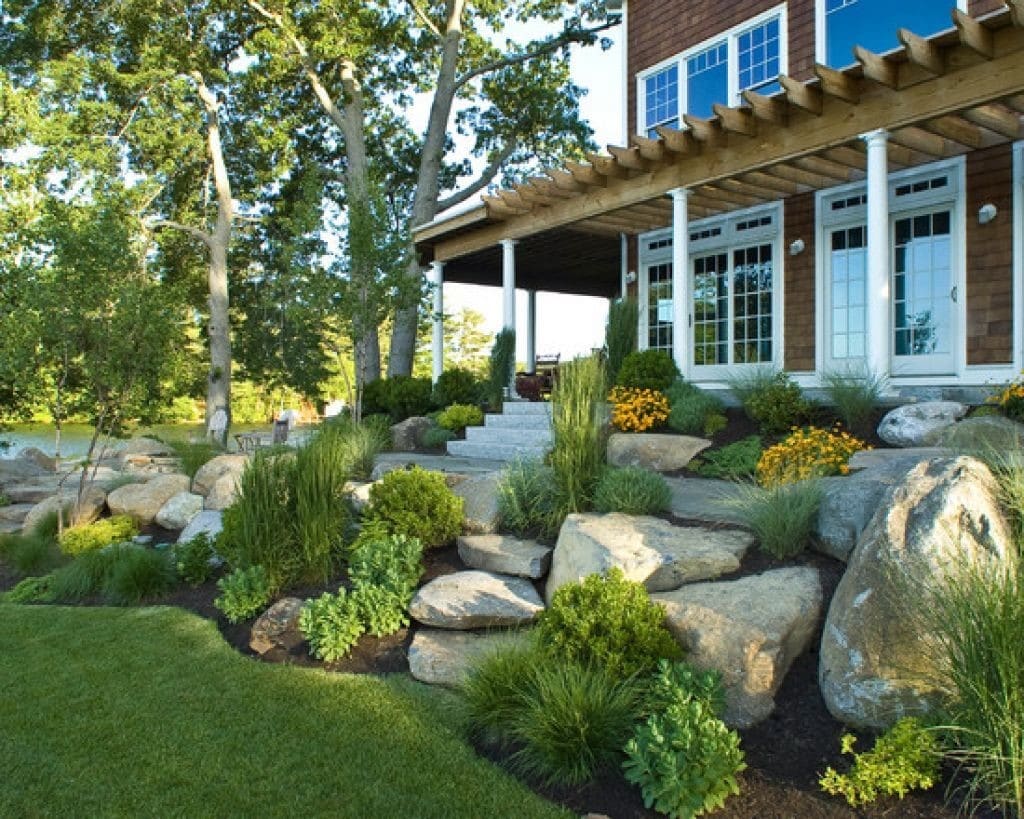 Traditional Appeal
A luxurious yard décor viz. vintage iron-gate and also well-placed vegetation can give your house a country estate vibe. A circular driveway in the midst of landscaping makes your antique house a great spot for amusement as well. Bright colors pop up in flower beds as well as window boxes against the façade of your house.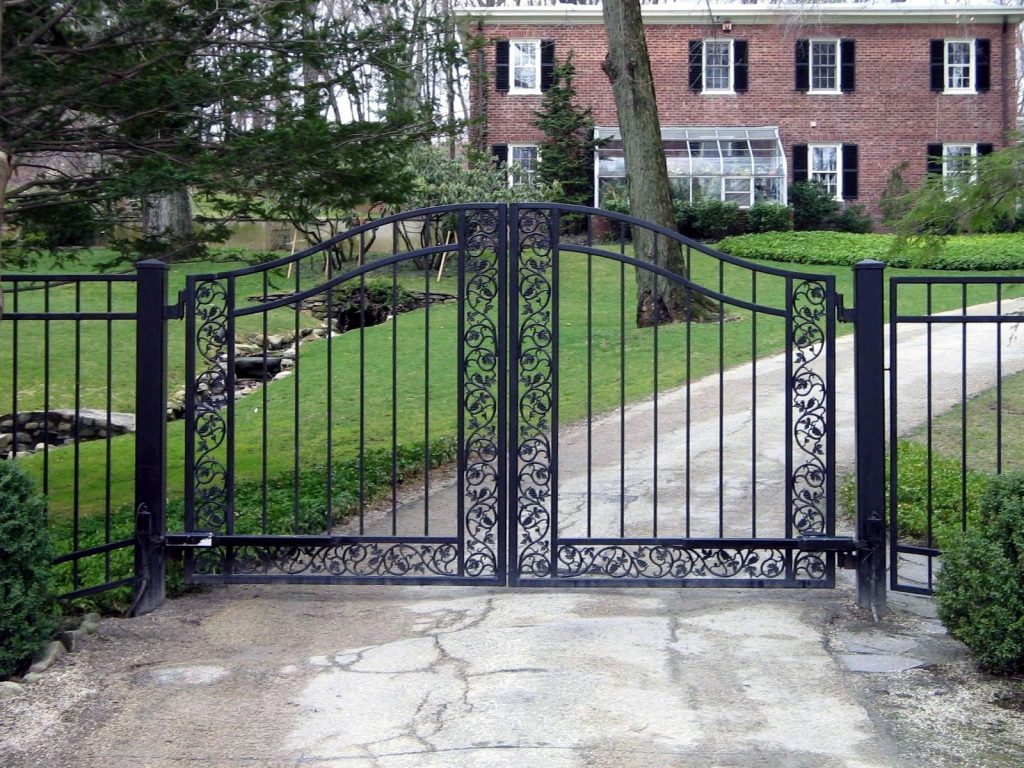 Desert Theme
A desert-themed front yard with unique architecture surely lends your house an out-worldly milieu. Along the front walkway, dense planting of golden barrel cactus imparts color and grandeur throughout the year. Rather than search out for ways to fill up the landscape with vegetation or xeriscaping placements why not build a shallow pond? Its mirror-like surface rightly reflects hues of stunning desert sunrises and sunsets to amplify your joy and excitement.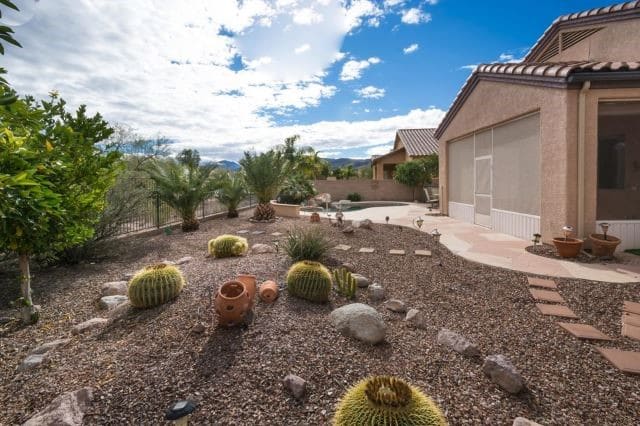 Give your front yard its discrete look thereby playing off the architectural style of your house and adding décor and plants that express your personal élan. Get in touch with a leading interior designer in Dubai for top-quality backyard, front yard and garden landscaping in Dubai.