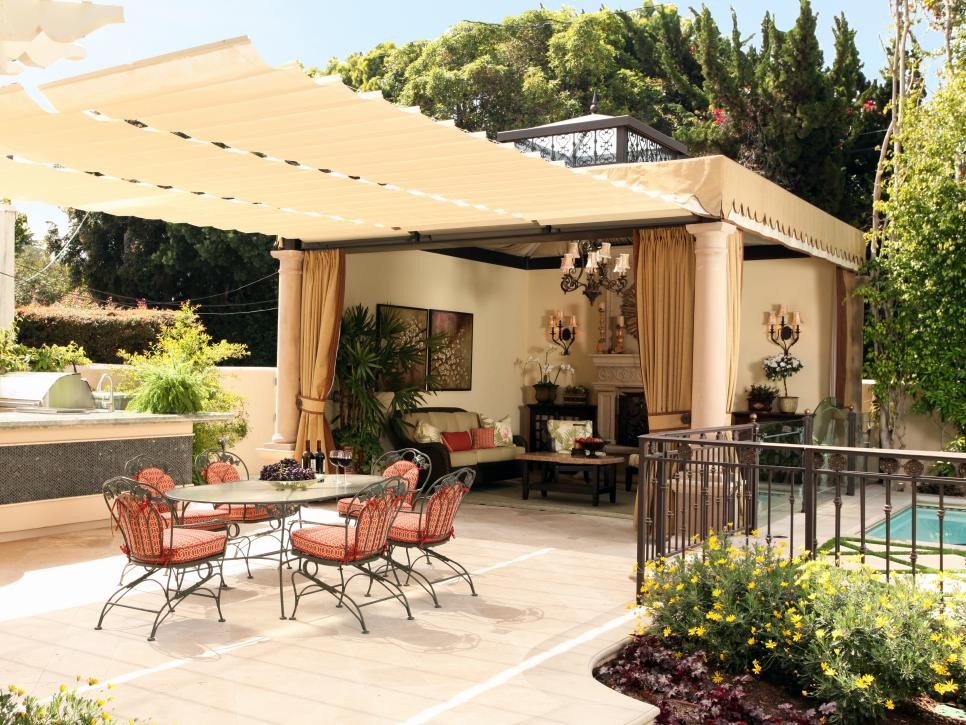 Must-Know Decorating ideas to Make Terrace Best Place to Relax
After a day's toil, evening is best time to relax and chit-chat with loved ones and terrace is perfect place for it. Step out there also for a cup of steaming coffee in early morning and rejuvenate your mind. Surely, the open space of terrace under clear sky and also the panoramic views of neighborhood may create magical ambiance for you. With a camera phone handy to frame your golden moments while enjoying fresh breeze all around, it is something difficult to enjoy anywhere else in the house. Swim in your creativity and let's explore some of the out-of-the-box ideas for terrace decoration.
Rooftop Dining Space is in Vogue!
While you cannot completely eliminate your interior dining space, you can at times make use of the terrace for extended dining, especially during lazy summer days. Adding lighting on top, using vibrant wall designs are just your goodies. Pick up stylish teak sofa topped with colorful pillows to accentuate comfort quotient of your terrace.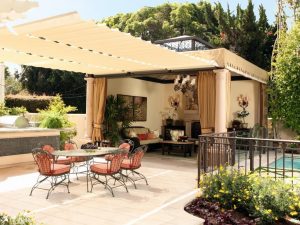 Go Green with Small Garden on Terrace!
Allure yourself with a tiny terrace garden embellished with unique-shaped vase as well as flowing pots filled with edible herbs.Use stone cladding on its wall to have a lovely natural element that perfectly matches with greenery on terrace.Make a lovely border of flowers along its corner to introduce a burst of color that can make the terrace look eye-catching and also a relaxing zone.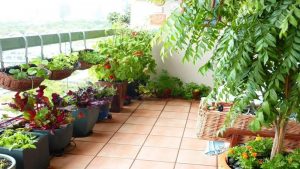 Be comfy in a gazebo
Placing a gazebo in terrace is an impeccable way to glam it up and also making it a cozy corner away from hustle and bustle of the house. You can also keep drapery around gazebo to enhance its beauty or grow flowering vines around it so that it blends well with ambiance outside.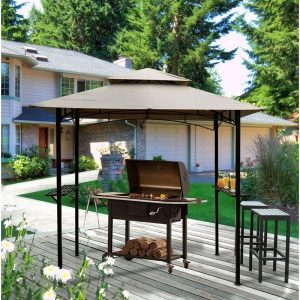 Pep up your terrace just like your living area!
Any terrace can be even more captivating if you look at it as if it is an extension of your living room where you can unwind. Stylize it with low benches made from recycled wood, chic coffee table, a nice sculptural piece,and also a reclining chair with velvet cushions.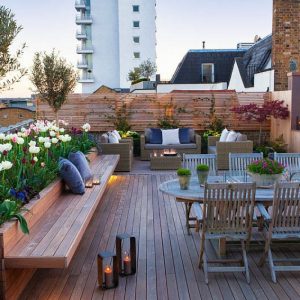 Keep your woes at bay and enjoy life like no one else! Seek help from a top interior designer to spruce your terrace and make an idyllic haven to laze around and repose.